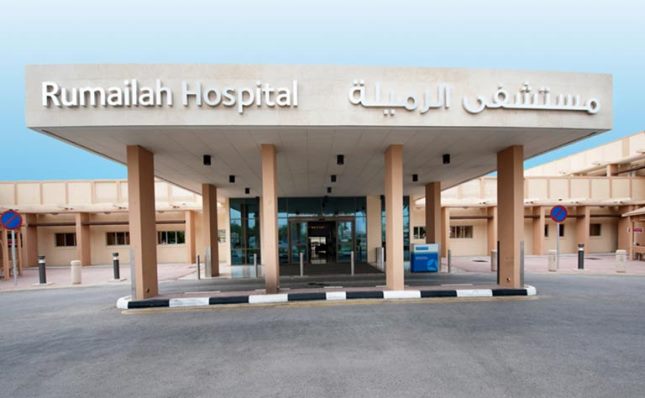 DOHA, QATAR – Little Amira (not her real name) was born prematurely at 33 weeks and was mechanically ventilated, hospitalized and dealing with one medical condition after another.
A new collaborative model of care introduced into the groundbreaking Al Maha Children's Unit at Rumailah Hospital has however meant that Amira now four years old, is no longer dependent on hospital care and now resides with her family in the community.
Al Maha 1 is a 26-bed long term facility providing complex care for children aged from three months to 14 years of age. Many of them have their breathing supported by a mechanical ventilator. The length of stay for each child varies from months to years depending on the patient's diagnoses, ranging from hereditary disorders (genetic disorders) and neuro-muscular disorders, to respiratory disorders.
"At three months of age, Amira, who was the first baby for her family, was admitted to the Pediatric Intensive Care Unit with respiratory failure because of a viral illness. From then until the age of four, Amira was hospitalized and attached to a mechanical ventilator through a tracheostomy, suffering from multiple episodes of acute illnesses," recalled Dr. Reem Babiker Abdalla Mohamed, General Pediatrics Consultant at Al Maha Children's Unit.
"Amira's condition however gradually improved under the specialized model of care at Al Maha 1, due to the collaborative work of different clinicians such as Pediatric Pulmonologist, Dr. Amjed Tuffaha and Ear, Nose and Throat surgeon, Dr. Patrick Sheehan. The outcome of this model of care was extremely rewarding for the patient, her family and her clinicians as Amira has now been taken off the mechanical ventilator and tracheostomy and has been discharged from hospital," said Dr. Mohamed.
Al Maha Children's Unit introduced the new collaborative model of care as the population of its patients has continued to rise by about 150 percent in less than two years after its official opening and also because the level of patient complexities became more challenging. The new multi-disciplinary subspecialties round ensures continuity of care for its young patients, improves their health outcomes and increases satisfaction levels of their families.
Al Maha Children's Unit was established in October 2010 as a collaboration between Rumailah Hospital and Hamad General Hospital and in consultation with the Toronto-based Hospital for Sick Children and Holland Bloorview Kids Rehabilitation Hospital in Canada. The aim of the collaboration was to establish a specialized unit to provide the highest standard of care and improve the quality of life for medically complex technology-dependent children. The initiative is led by General Pediatrics, and Child Rehabilitation with development teams who are role models in taking a collaborative approach to treatment and care.
Dr. Mohamed said: "As the majority of the children in the unit are respiratory technology-dependent because they cannot breathe on their own, we have partnered with the pediatric pulmonology team on this initiative and started rounds in the unit. The new method is need-driven and based on best practice to improve care for the medically complex children."
She added that once every month, the Al Maha team, which comprises a pediatrician, pharmacist, nutritionist, respiratory therapist, physiotherapist, nurse and occupational therapist, is joined by pediatric pulmonology consultants and specialists from other Hamad Medical Corporation's network of hospitals to conduct their rounds.
"Each subspecialist clinician, usually from Hamad General Hospital, has a scheduled time they visit based on their other duties and each patient's needs. Although this is challenging for many of the specialists since it is off site work, the incentive that keeps them going is the positive patient outcome, Dr. Mohamed said.
She further explained that the Al Maha teams of specialists usually discuss each child's current health condition, future care plans and their possible long term outcome with the child's family. On some occasions, other clinicians are invited to join these discussions based on the patient's needs and the complexity of their illness.
Dr. Mohamed noted that part of the collaboration also includes the regular pediatric dental services provided by a team of dentists from the Department of Dentistry led by Dr. Abdulhakim Ahmad Alyafei. The team offers dental treatment and oral hygiene for children who are bed bound and fed through tubes.