Course Aim
To enable better global health outcomes for children with heart disease by cultivating excellence in health care teams and systems through inclusive and innovative learning experiences.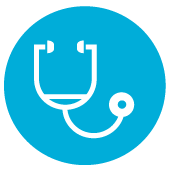 Program Overview
September 3, 2021 – May 6, 2022 Registration Now Open!  Early bird rates in effect until June 30, 2021.  Group rates available. Livestream, webinar series runs every Friday, 9 AM – 4:30 PM Eastern Time for 33 weeks over 2 semesters.  Developed, operated, and delivered by SickKids over the past 6 years to health care professionals across 5 continents.  240 + hours of interactive and engaging sessions taught by 100 + A-list speakers and subject matter experts.  Missed sessions are accessible on demand for later viewing. Learn more https://cvent.me/4x0MRe
---
Benefits for Participants:
Renew your inspiration to learn through knowledge exchange on the latest best practice and cutting-edge technology trends.
Engage in endless learning opportunities delivered by insightful, dynamic industry leaders who teach the most relevant content using real-world case experiences.
Accelerate your professional growth towards high-performance and enhanced marketability.
Benefits for Organizations:
Unleash your team's talent by providing them with the technical, cognitive, collaborative, and affective abilities they need.
Give your team the tools and answers they want with direct access to our subject matter expert speakers.
Elevate your patient and family satisfaction levels and patient health outcomes with higher functioning teams and systems.
---
Course Information:
Audience
Suitable to all health care professionals invested in better health outcomes for children with heart disease.
For More Information Please Contact Us