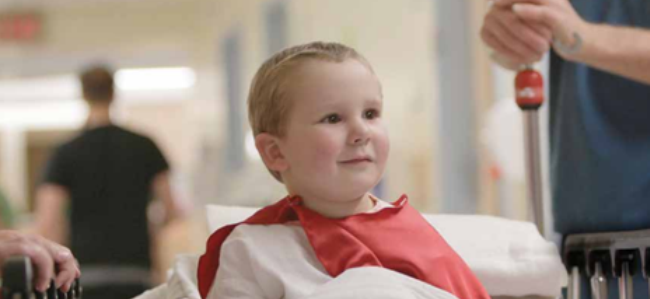 SickKids is pleased to release our interactive annual report for 2014-2015 at www.sickkidsannualreport.ca. The theme of this year's report is Together We
Will, and speaks to the importance of the Hospital and the Foundation working together to ensure the best possible outcomes for children.
SickKids has also released our Strategic Directions, Building Connections, Accelerating Impact, which also emphasizes the importance of working together to champion continuous improvement; ensure groundbreaking research is translated into improved patient care; and focuses on partnering with other organizations in the healthcare system to build capacity.
This annual report highlights inspiring examples of how these organizational priorities are brought to life by a variety of SickKids leaders and stories of their collaboration in leading change to improve the lives of children everywhere, and create a better world for all of us. Collaboration remains essential for patients with more complex care needs. At SickKids we are transitioning to a new model: dynamic, interprofessional teams using advanced technology and information systems to provide coordinated care.
We're excited about opportunities to continue to develop state-of-the-art infrastructure and continue to raise the bar in terms of the care we deliver, the innovative learning culture we foster, and the discoveries that will drive improved outcomes in the future. We know we can do this in no small part because of the partnerships we will continue to build locally and globally.
We welcome you to learn more at www.sickkidsannualreport.ca, and look forward to the next five years as we advance our world-class reputation, deliver on our mission, and achieve our vision of Healthier Children. A Better World.