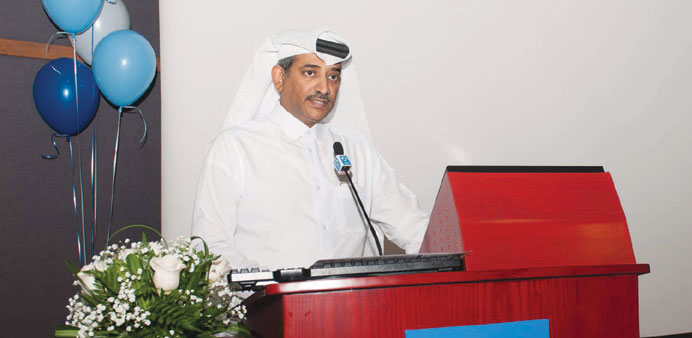 THE PENNINSULA QATAR, DOHA: The pain awareness campaign and the introduction of the intravenous (IV) therapy team have resulted in improved quality of life and more positive health outcomes for paediatric patients and their families, a senior Qatari nursing official from Hamad Medical Corporation (HMC) said.
Mariam Al Mutawa, Assistant Executive Director, Corporate Nursing, HMC, and former director of nursing for the five-year HMC SickKids Partnership Project, said the campaign has been among the most effective programmes to change perceptions of healthcare staff and patients' families about recognising and managing pain in children.
"The campaign aimed to change attitudes towards dealing with pain in children, specifically in homes where the pain goes unrecognised because parents are dismissive of initial symptoms. Many medical conditions in children go undetected until they are discovered at a later stage because of a failure to understand children's pain," said Al Mutawa.
According to her, the campaign has stimulated a shift in staff and public attitudes. "This has been possible due to ongoing training of our paediatric nursing staff and multidisciplinary team members. They have become passionate advocates for children's pain awareness and education for families to recognise pain-related symptoms and implement simple techniques to manage their children's pain," she said.
In addition to raising awareness within hospitals, Al Mutawa and her colleagues, in collaboration with Kulluna — a national health and safety awareness campaign founded by HMC's Hamad International Training Centre and ConocoPhillips Qatar — visited malls to provide education to a wider section of the public about children's pain management.
About the IV therapy team, she said the highly-skilled nursing group has been one of the most important additions to children's healthcare services in recent years.
Hamad General Hospital now has a team of highly-specialised nursing professionals available around-the-clock to provide service. It uses techniques to make procedure swift, including play therapy which helps distract children's attention during the process of IV insertion.
"It is very difficult to have children undergo intravenous [performed by way of a vein] insertion for different kinds of treatment. Our efforts are guided by a commitment to provide the safest, most effective and most compassionate care to each patient," she said.
Part of HMC's endeavours to enhance the quality of healthcare services for children has been the ongoing training and development of paediatric nursing staff. Al Mutawa, with support of her colleagues, has taken the lead in organising annual paediatric nursing leadership symposiums in recent years.